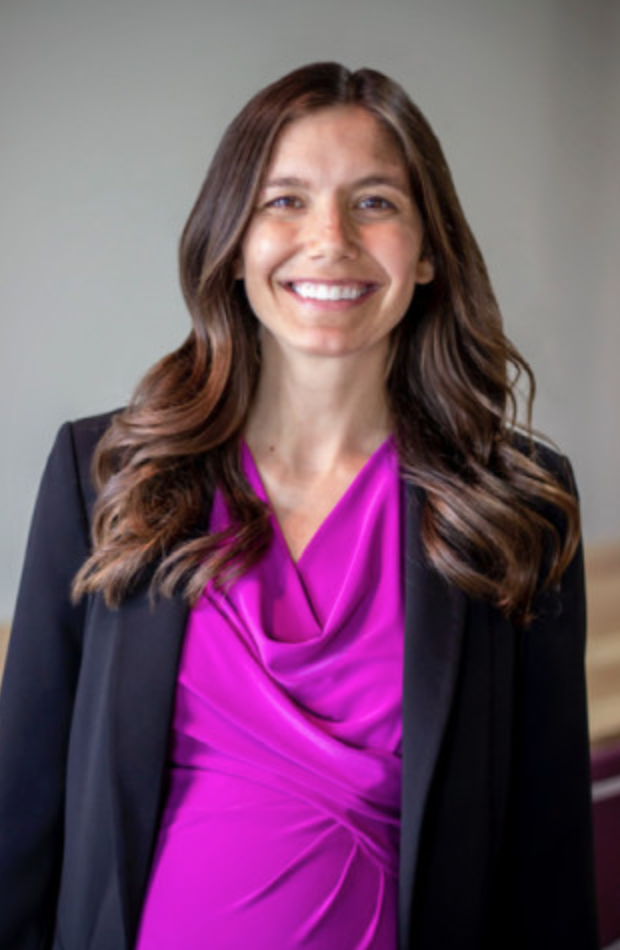 Mary E. (Betsy) Mas
Of Counsel
Betsy Mas is Chilean-American and grew up in Rockford, Michigan. Mas graduated from Lewis & Clark Law School in Portland, Oregon in 2013. It was there she met her husband and colleague, Frederik. The couple moved to Northern Michigan, where they have created a home base in Elberta, Michigan. They travel the state, country and world, multiple times every year.
Mas is an organic gardener, endurance athlete and yogi as well as a voracious reader and researcher. Among all the types of cases she tries, she finds herself deeply satisfied when immersed in challenging research, writing and analysis. Mas has built a strong reputation of representing her clients with her deep compassion and realistic perspective. A feminist minded, empathetic woman, Mas strives to help her clients out of the matter at hand, and to instill in them a sense of purpose and perspective.
Mas pursued law for a variety of reasons – including parental persuasion, and her love of research and writing. Her undergraduate work was done at Aquinas College, which focuses on service learning. There, she learned about liberation theology. She traveled to Honduras where she met a Jesuit priest whose life mission was to get young people out of gangs. Mas shares, "He lived in one of the most dangerous places in Central America. He was grassroots. He was brave. I was inspired to choose a career that would allow me to work 'on the ground' for marginalized populations. Becoming a lawyer has allowed me to do both." Continuing a career in the law for Mas is simple, "si quieres paz, trabaja por la justicia".