Traverse City's
Best
Car Accident Lawyer
$5,500,000
Motorcycle Accident





Experience the Win Big Guarantee
Other car accident attorneys can tell you that they'll help you win, but we make sure you Win Big. That's all that matters to us – helping you maximize your recovery.
If You're Hurt,
Call Jesse
Personal injuries are bound to affect your life negatively, and the worst thing is no one knows when the injury will occur. In the event of a personal injury befalling you, you should get in touch with your Traverse city personal injury attorney as soon as you possibly can. The reason being, across Michigan State, you have three years to file a lawsuit against a person or company that you feel was the cause of your injury.
Personal injury laws exist to offer solace to you, the injured party, in the form of compensation. The compensation you are awarded depends on several aspects, and top on the list is how well your personal injury attorney represents you.
At Jesse L. Williams, our goal has always been to win our clients the highest form of compensation that the court can award, given the prevailing circumstances. All you have to do is contact us immediately you suffer an injury for a free consultation.
Types of Personal Injury Claims
Personal injury law is a broad area in law, and it keeps growing, especially with advancements in technology. In Traverse City, areas covered under personal injury law include:
Car Accidents

Workplace injury

Medical malpractices

Auto accidents

Truck accidents

Social security disabilities

Dog bites

Slip and fall
Engage us to represent you in court in case you have suffered injuries under any of these areas.  The law is not limited. You have the right to file a lawsuit any time you suffer an injury, especially out of the negligence of another person or company.
Get to learn more about the interpretation of the law on your injury. The best thing would be to contact us immediately, where we will assess the situation and advise you on the best channel to follow in the context of the law that will win you big.
Why Choose Us to be Your Traverse City Personal Injury Attorney?
Personal injury cases are usually heavily contested by the defendant. Any defendant will go to the extreme to deny responsibility for your injuries to avoid being penalized with a hefty compensation. You need to have a qualified personal injury attorney to represent you and walk with you through the demanding legal process. So, why choose us?
Experience
We have practiced personal injury law long enough and represented hundreds of clients, winning millions of dollars. Our record speaks for itself; for years, all we have done is win, building a name for ourselves in the game.
Professionalism
Why would you risk working with a quack out to frustrate your efforts of pursuing justice? From the moment you engage us, we retain an open line of communication, updating you on every development on the injury case. 
We will guide you, protect your peace while working round the clock to ensure justice is served.
Compassionate
Forget the money for a moment; we are firm believers that negligence of any scope should not be wished away. To protect you and future potential victims, we always go above board to ensure that the society and traverse residents at large should not suffer due to a few people who do not act up.
Going through a personal injury? Don't suffer in silence or be intimidated by the legal process; we are here to serve you. Contact us today to represent you in court and become part of our large family.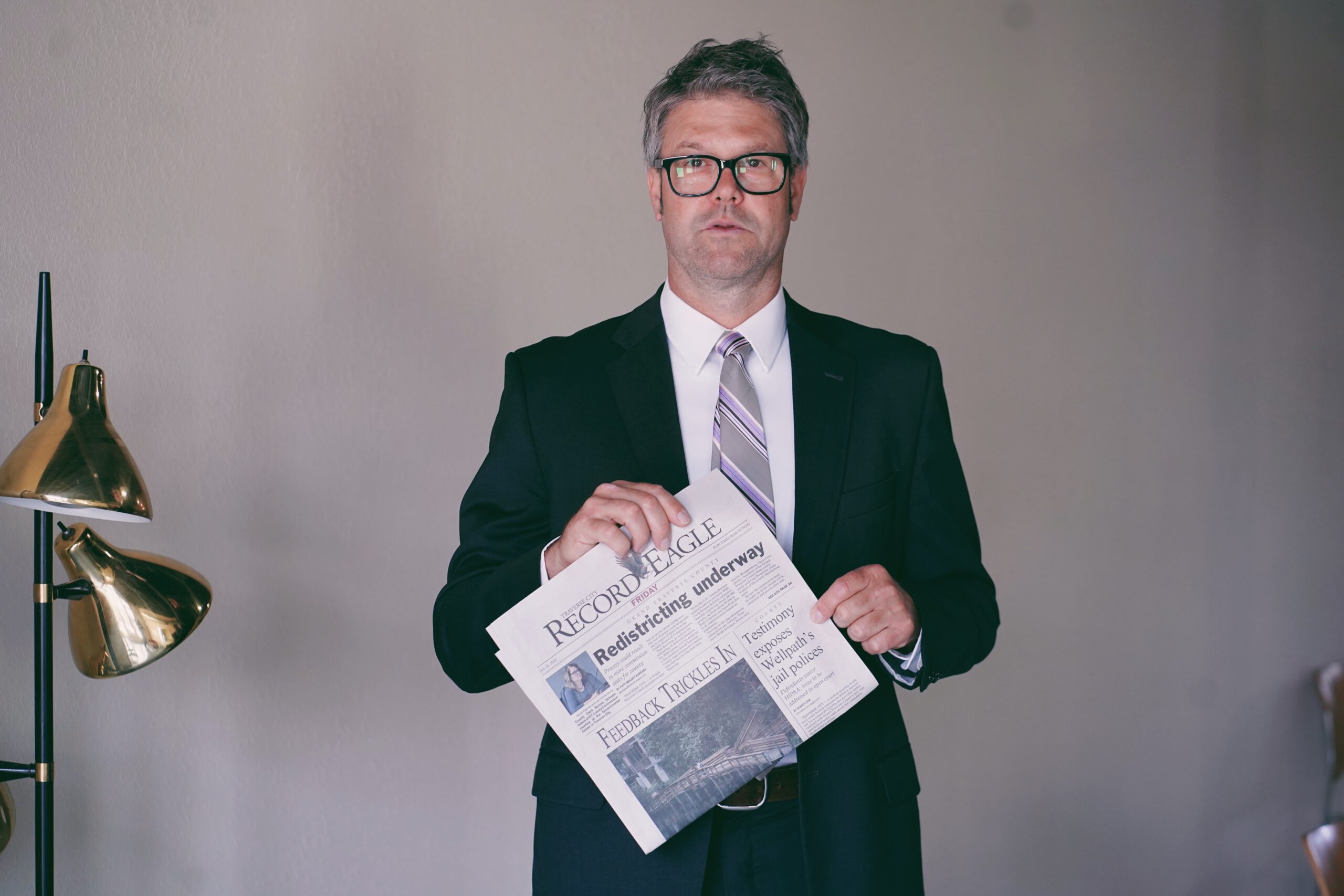 Making an Impact in Traverse City
We're committed to making an impact in Traverse City. From helping clients who are hurt in an accident win big, to helping inmates get the medicine they deserve – our team is here for you.
Choose the Team that Wins Big
With over 25 years experience, and millions won, we're the first call you should make when you're injured in an auto accident.